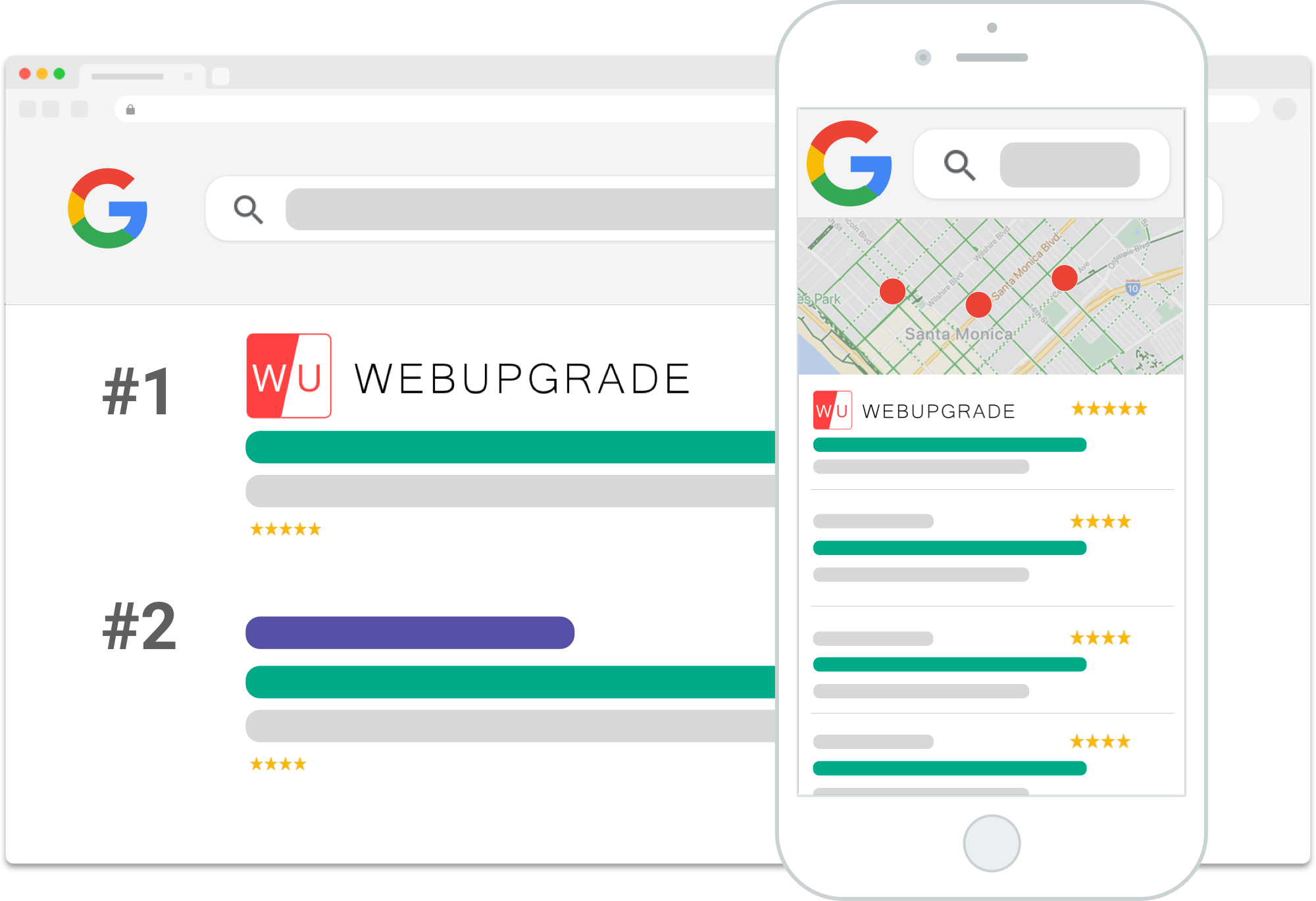 GET IN FRONT OF THE RIGHT AUDIENCE
70,000 medical Google searches happen every minute. Are these customers going to you or your competitors?
That is the basis for why Search Engine Optimization (SEO) is so important. Generating new business from Google can help either make or break a successful business in the modern world.
Why Does It Matter?
If you are not appearing on the first page of Google then you might as well be on the 100th.
SEO is an easy way for new patients to discover your practice. Our experience in working with medical practices has given us insight into how patients search.
Through careful research, our SEO marketing team will generate keyword targets for your campaign. Our goal is to get you in front of the right audience and that is the competitive edge we offer at WebUpgrade.
Search Engine Optimization is so valuable because it's an investment into the future of your google rankings. If you choose to stop paying for SEO, your website will retain it's ranking for some time. Whereas if you run ads, the moment you stop, you lose the traffic from those ads.
We understand the financial burden marketing costs can place on a business.  Unlike our competitors, we are flexible with our packages. We are here to grow with you and not drown you in costs at the starting line.
More keywords = More patients = More success.
We are professionals in the field of medical SEO. Specializing in plastic surgery, medspas and dentistry, we have analyzed and succeeded in growing practices to consistently be the top competitor in their area.
Understand Your Web Presence.
Discover key insights about your competition.
Understand what keywords you are ranking for on Google.
Analyze your website speed and how much business you may be losing because of it.